A custom online dashboard to help citizens of the City of Olathe, KS stay informed of the city's strategic progress.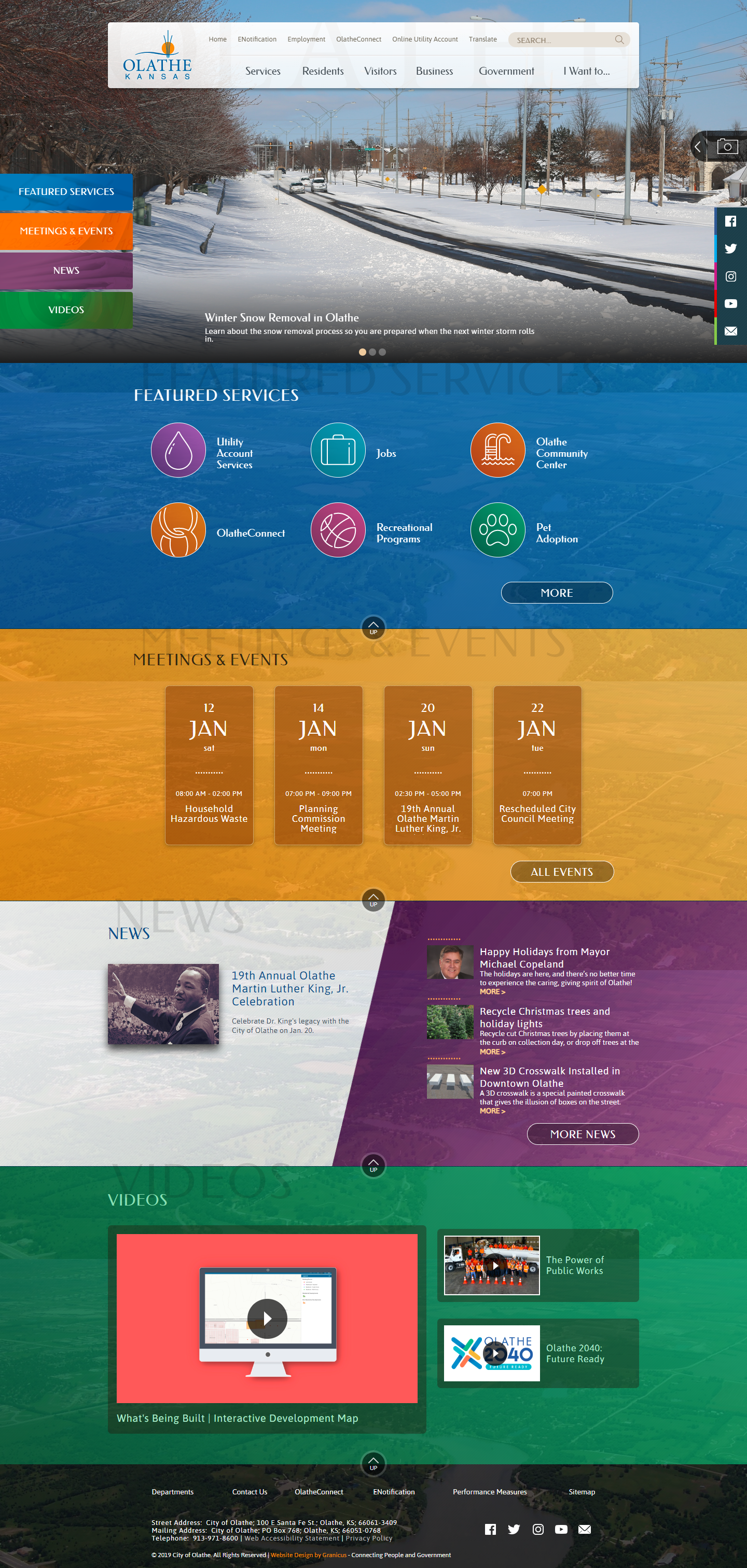 Context
ClearPoint Strategy, Spring 2017
Client
City of Olathe, Kansas
Tools


PowerPoint, WordPress, HTML, CSS
Roles
Project management, wireframe design, WordPress page template design
It used to be that citizens in Olathe, Kansas had to sift through lengthy Annual Performance Reports to decipher the city's performance data. Olathe wanted to make their progress easy to access and understand, so in Spring 2017, they partnered with my team at ClearPoint Strategy to build a Community Dashboard. 
The City of Olathe's Community Dashboard, branded Olathe Performs, organizes data into six key focus areas identified by citizens, alongside a summary of key metrics reviewed by City Council. Their charts, metric analysis, and more are already tracked internally in Olathe's ClearPoint account – ClearPoint's Community Dashboard technology links this data to WordPress so that Olathe can refresh it publicly with just a few clicks. 
I worked with Olathe's team to create a Dashboard design that would visually integrate with their concurrent website redesign (landing page shown above, far left), and created templates in WordPress that my team used to build out the Dashboard pages. 
Shortly after Olathe's Dashboard launched, a Fox 4 Kansas City news segment increased awareness around its benefits for citizens. In 2018, Olathe was awarded the ICMA Strategic Leadership and Governance Excellence Award and the Granicus Digital Strategy Award as a result of implementing this Dashboard. 
The Olathe Performs Dashboard can be viewed here.