An extension of ClearPoint Strategy's brand identity tailored to the company's 2018 annual conference.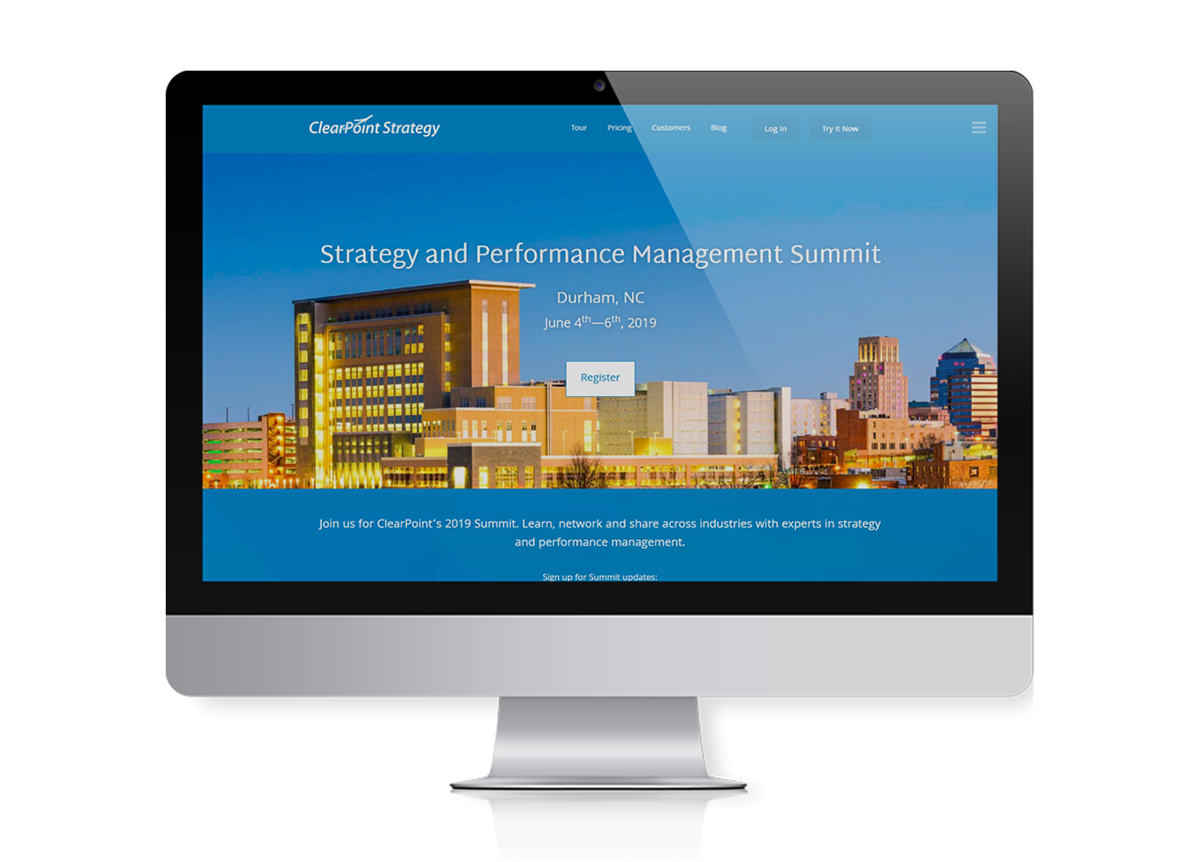 Context
ClearPoint Strategy, Winter 2018
Tools


PowerPoint, WordPress, HTML, CSS, HubSpot
Roles
Wireframe design, brand implementation
The attendees of ClearPoint's Annual Strategy and Performance Management Summit always rave about it, but we had long been eager to attract a bigger audience. In 2018, our marketing team decided to create a cohesive set of communication materials to showcase the event beyond email promotion alone. My role was to design and build these materials with the copy they provided. 
Geometric panels and images of Durham, NC, put a spin on the ClearPoint website's existing fonts and color scheme. These elements tie together an event webpage with 4x6 postcards, an email template, and an email signature banner, giving the event a branded feel.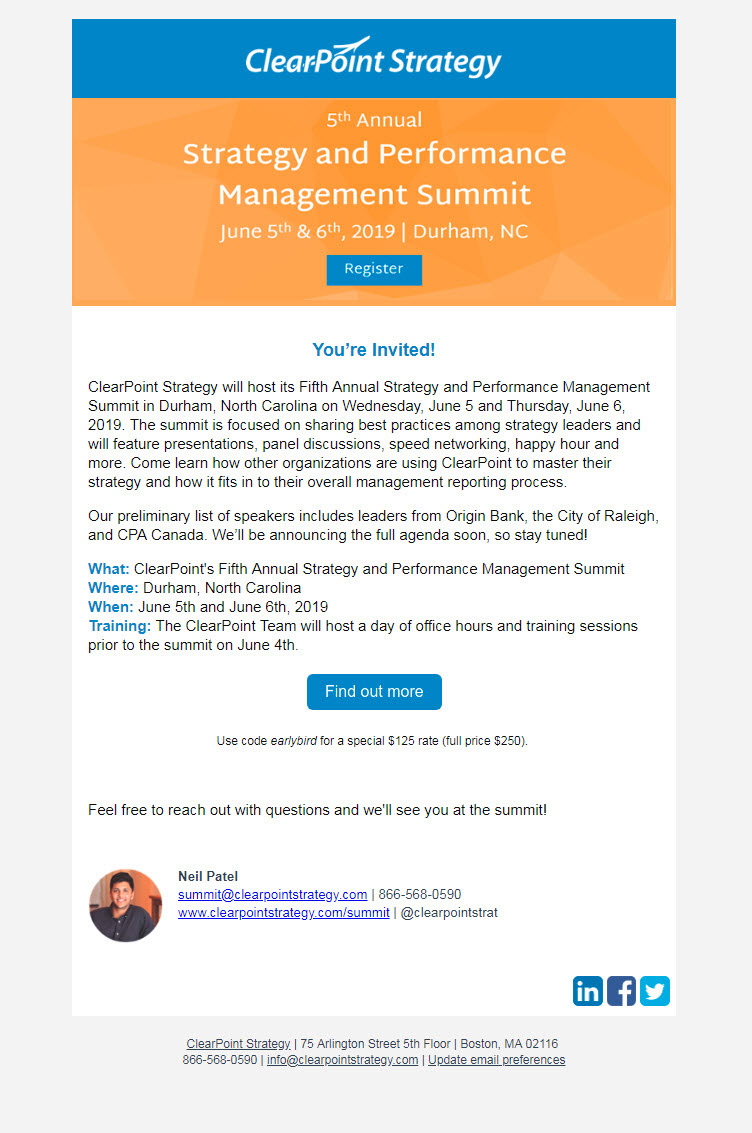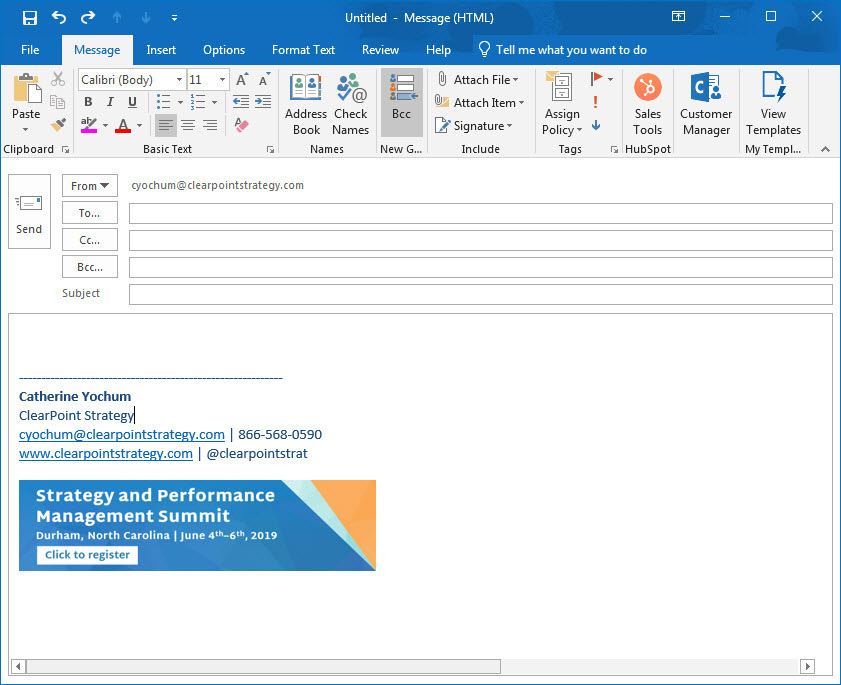 For the event webpage, I analyzed examples of other SaaS conference microsites and put together a concept for review. An early wireframe can be seen below, followed by the final page.